Selling online can be a big boon to your business. You should consider many things before designing your e-commerce store. Below are few common mistakes e-commerce store designers often make.

1. Less product information
Unlike brick and mortar stores, ecommerce stores don't offer an option to pick and feel the product. If your store doesn't provide a proper product description, it is very much possible that the user will search another website for a similar product and most obviously buy from that other store as well.
To avoid such a situation ensure that your product descriptions includes all the pertinent information. Besides use simple language and avoid technical jargon.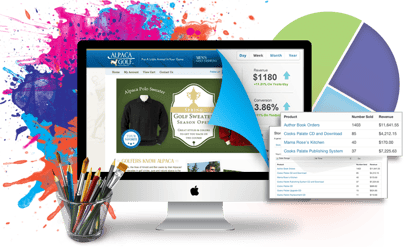 2. Contact Information – Not Available
Before making a purchase consumers want to know who they are dealing with. Make you contact information easily findable. Use a prominent space on the header or footer to provide basic contact information. Provide user friendly forms on the store.

3. Too Long and Confusing checkout process
A long or confusing checkout process can easily endanger your online sales. Remember, greater the steps in between adding an item to a cart and making the payment, higher the possibility that the user leaves your site.

A good thumb rule is to keep the intermediary steps as low as possible. Try to limit this to a single page for consumers to check their order and enter their billing and shipping information, and a confirmation page before they submit their order.

4. Cannot Order without Account
Some customers are not comfortable opening an account with a website prior to buying a product. More than that its just an obstacle in between standing in between the sale. Instead integrate simple option such as letting the buyer save his information at the end of their ordering process. Inform them about the added advantages of saving this information.

5. A non working Search function
E-commerce stores contain many products and its not always convenient for the user to sift through all the various categories. Worst than this is when the user is searching for something else and something different shows up on their screen. You should always ensure that the search engine of your website has all the functionalities. You should also provide easy sorting functionalities to the user.

6. Small Product images
Because users cannot touch and feel your products, it is important that you give them a similar experience. Small images provide bad experience to visitors. Always try to provide best resolution product images, shot from various angles.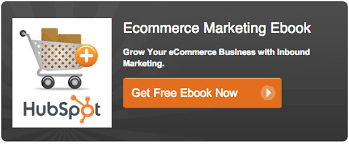 7. Unfriendly Shopping cart
Allow users to easily manage the shopping cart. Give options to add or remove and manage quantity of products, without leaving the shopping cart. Let them preview the total cost, by adding any further charges like shipping charges or taxes.

8. Payment Option – Not Available
Make sure that your ecommerce store offers all the popular payment options to the users. Consider that customers have personal preferences for making online payments. Matching their preferences will just open the gates for you.

9. Not Including Related products
Visitors are more likely to buy a related product if you show them the way. For example if someone is buying a laptop, it is most likely that they want to buy a mouse and a pair of headphones as well. If you show these products as related products and probably provide a group deal, the visitor would most likely buy add on products as well. Always make sure that the ecommerce platform you select gives you the option to manually add the related products.

10. Bad Navigation
Always spend sufficient time while planning the product categories and navigation of your ecommerce store. These two aspects have a very big impact on user experience. A confusing navigation with unplanned product categorization will be a turn off to any user.