I love building AdWords campaigns for different types of businesses, because every business has different goals and products/services, which influence how I set up my campaign. There are plenty of features that you can take advantage of when you are setting up an AdWords campaign.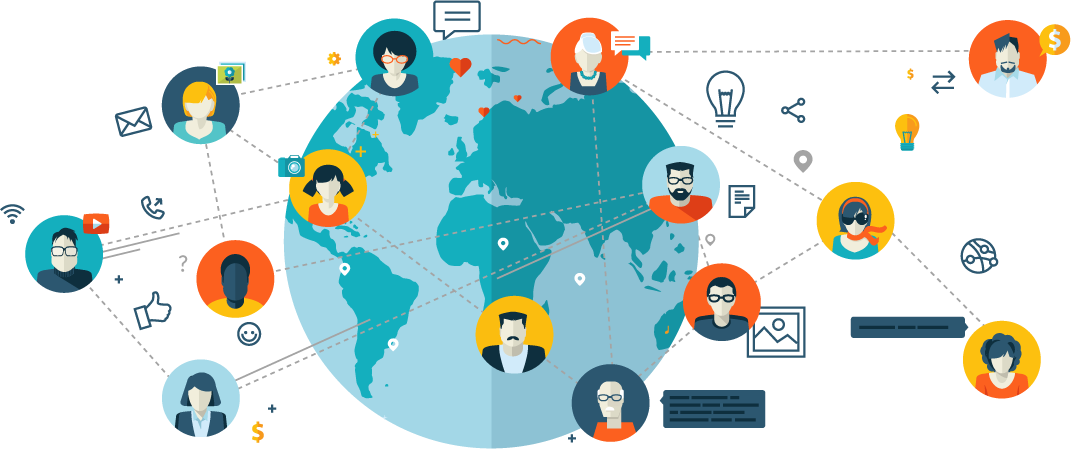 Adjust Bidding for Devices
Depending on who your ideal buyers are, they may more likely to whip out a smartphone to buy your goods or services, than to use a computer. Now, back in the day, I'm talking two year ago, you couldn't set up bidding strategies for each individual device (mobile, computer, tablet), but now, you can!
Here's what you have to do. First go to Campaigns or Ad groups, select the campaigns or ad groups that you'd like to modify. Under "Device bid adjustment" in the edit panel, enter a value for "Desktop", "Mobile," and "Tablet" from -90% to +900%, inclusive. You can also enter -100% to opt out of a device for the selected campaigns or ad groups.
You can now take advantage of this feature for you business and set separate anchor and cap bids for each device. Why does this rock? If your core audience are women who use tablets, you probably will be more successful setting higher bids for ads that would appear on tablets, over the ads that would appear on mobile. This gives you more control of where your ads show up and cater more closely to you ideal buyer's behaviors.
Expand Text on Your Ads
Sometimes you need more space to say what you need to say. Google's new(ish) expanded text ads give you the ability to say more and optimize your ads with more keywords and relevant information.
Here's what the form it looks like!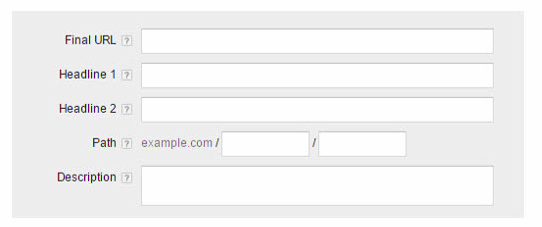 These expanded text ads let you add double headlines, a longer description, and two more "paths" for consumers to click on. It's brilliant!
Demographic Targeting
If you haven't taken advantage of the Demographics for search ads feature, you're missing out. This feature lets you target even further, based on age and gender. Let's pretend you sell women's shoes. If you notice that most of the consumers that click on your ads are women in their 20's, you can refine your targeting even further with the Demographics for search ad feature, so your ads reach more of this ideal customer type.
Here's how you should set this up:
Step #1: Go to your Google AdWords ad click on the "audiences" tab. Great. Now click on the "demographics" sub-tab.

Step #2: You can switch between demographic data for "age" and "gender" using the two sub-tabs that are located under the graph.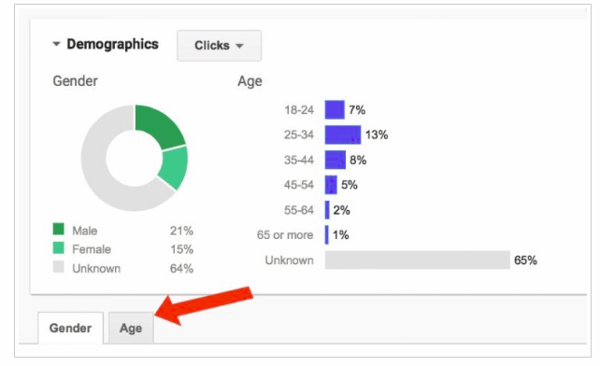 Step #3: Bid modifiers can be set within the "bid adjustment" column by clicking on the dashed line.
Once you have done this you should see a popup like the one below where you can enter your bid modifier.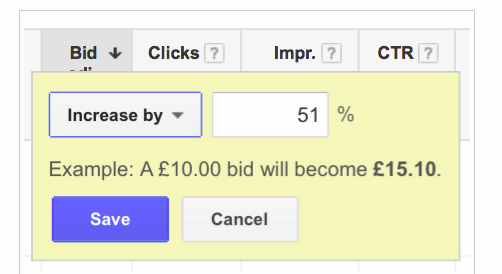 Show More with Price Extensions
If you sell multiple types of products and services that all umbrella under one type of ad, than the price extensions feature is a great way to show more specific pricing information about your products/services.
I've created ads for a jewelry store that was having a super sale. I was able to use that price extensions feature to showcase a few jewelry pieces below the main ad, and their individual prices. It drove more traffic to our website than the general ad that didn't have the more specific prices.
Google has provided some great instructions how this is done:
Sign in to your

AdWords account

.

Decide whether you'd like to add the price extension at the account, campaign, or ad group level. If you're adding it at the campaign or ad group level, then select the campaign or ad group you'd like to add the extension to.

Click

Ad extensions

.

Click

View

.

Click

+ Extension

.

Click

+ New price extension

.

Specify this particular price extension's language, type, currency, and price qualifier.

For 3–8 rows, fill in the fields describing your products or services, the prices of each, and a final URL. Creating 5 or more rows is recommended.

Click

Save

to save your new price extension.
Audience Targeting Just Got Better
Targeting and retargeting your ads to the right consumers can seriously make a big difference in your ROI. Now, Google has a feature that lets you apply remarketing lists for search ads at the campaign level. This type of audience targeting makes it so much easier to measure and optimize your ad performance. You don't have to waste tons of time adding audiences to every single ad group in a campaign. Seriously amazing.
Here are some selections that you can make when outlining your audience: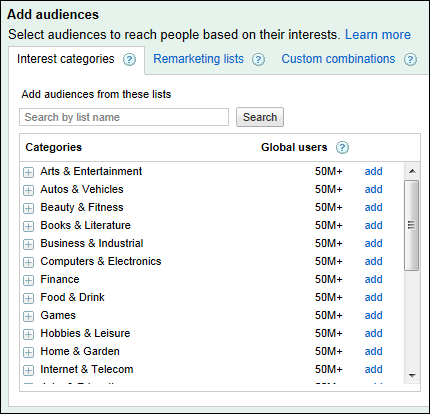 There are so many ways that you can use AdWords to rock your business, and if you don't know about these features, get in the know! New to Google AdWords? Read, "Building an AdWords Campaign," and start setting up your kick butt campaign TODAY!
At HammockWeb, our team is all about YOU. It doesn't matter if you are a small business or a large corporation, we treat all of our clients with the personalized care that they deserve.