So, we've all got Twitter accounts that we bombard on the regular with zappy, new ideas and quicks tips, but if you're trying to help a business's (or your own business's) SEO rankings, understanding how your social media channels actually affect SEO is important.
There are plenty of articles out there that tell us that social media does impact SEO, but they typically don't tell us why that's exactly the case. I'm here to help you understand why having a "presence" on Facebook can actually make those Google web crawlers happy.
Get Those Social Media Followers!
Why does your business have an Instagram or Facebook account? Probably because you are trying to share information,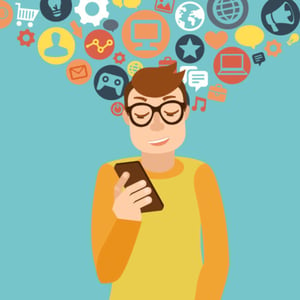 products, services, and behind-the-scenes peeks with your customers and potential customers. Having plenty of followers is a must.
The number of followers and connections that you have on your social media channels actually affects your Google rankings. Yep. Those mega corporations, like Coca-Cola, who have millions of followers and plenty of cyber love are probably going to get a higher ranking bonus than other soda companies with only a few hundred followers.
Now, don't go following and liking just anybody, with the hopes that they will start to follow your business and upping your SEO. The quality of your followers and connections matters, so don't go buying followers. It's a really bad idea. Instead, grow your following the old fashioned way, and you'll reap the benefits. Consistency and patience are key!
Links for Days
I love social media channels, because I can reach customers and ideal clients in real-time. The beauty of this is I can share updates and trending info that gets in front of my audience within seconds. Creating seriously amazing, original content can seriously affect your SEO. I use links in my posts to draw readers to my business's website. This isn't a simple task. Getting readers to click on your posts takes strategy and eye-catching content.
Why do links matter? When you use links on your social channels and add hashtags to those posts, you are improving your social reputation as an authority leader, which directly impacts your SEO. If your content is good enough, readers may even share your post your links on their channels or websites, which will really spice up your SEO.
Social Post Optimization
Something social media professionals tend to miss is the opportunity to get some love in the top section of Google's SERPs. SERPs are Search Engine Results Pages, and these are the organic results that pop up when people type in a query in Google's search engine.
How do you do this? First, you need a strong content piece, whether it's a beautiful video or crazy cat picture, now you need write a post that uses keywords specific to your content piece. So, if you have a blog post about the best jewelry metals, you can say something like, "Curious about the best jewelry metals for the spring season?" When you sprinkle in keywords, you can help increase your chances of popping up in the SERPs.
Not sure how to find relevant keywords? Follow our guide, "Capturing Keywords & Amping-Up Your SEO."
Social Sharing is Caring, Seriously
You know how you feel really great when someone shares your posts or comments on them (happy comments of course)? Social sharing does more for you and your business than boost your ego. When a reader clicks that share button, search engines contribute authority to your brand. Whenever someone validates your content by sharing, liking, commenting, or otherwise engaging with your posts, you gain digital "cred" and can see small domain authority improvements.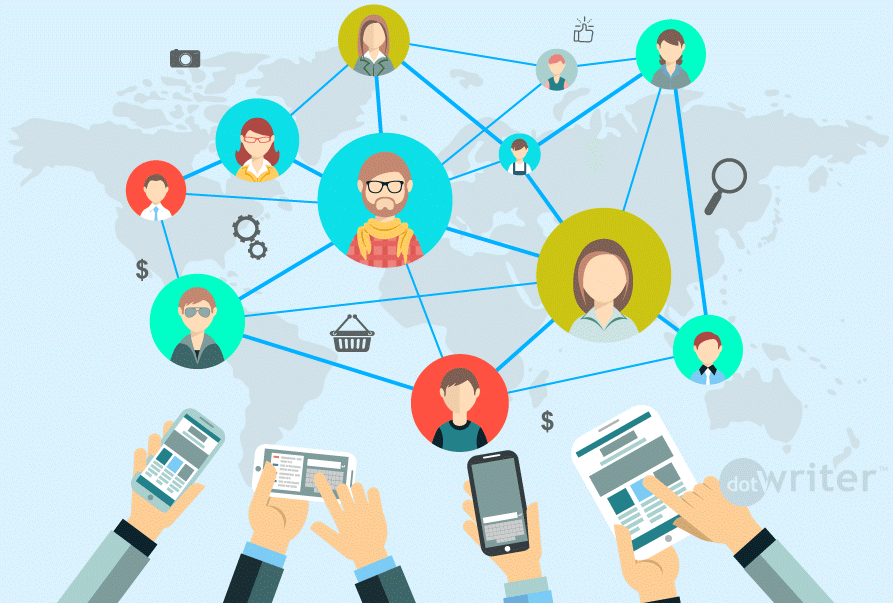 When I'm trying to get readers to take notice of posts and actually interact with my content, I strategize posts that will appeal to my audience and call them to act. If you sell ice cream, you could say something like, "...Like our post if you LOVE ice cream in the summer!..." Readers will start giving you the digital thumbs up and you can reap the benefits.
Get Local Love
Have you ever heard of Google My Business? I sure hope so. If not, make an account RIGHT NOW. Now that you've set that up, let's talk social.
When you're posting to your social channels, engaging with your local community can help you gain more visibility. Whenever your business is at events, like fundraisers, volunteering, festivals, and other neighborhood activities, make sure you're posting content about this and tagging those events, people, places. Over time, this can help you gain more visibility locally in search engine results.
I like to also engage with other organizations and local events that are relevant to my business's services. For example, if you are a nonprofit that focuses on ending hunger in the community, engaging with a local food bank or fundraising event would probably make sense for your business and help you gain more visibility. You may even get more likes and followers.
Make Brand Awareness Skyrocket
You can directly impact your SEO with the number of consumers who are visiting your website and engaging with your content. By creating awesome content that is relevant to your readers and ideal buyers, you can seriously increase your brand's reputation in amp-up brand awareness.
The more that you get out into the digital world with your brand's presence, products, services, and voice, the more people are likely to Google your name and click to your website. If you are active on social media channels and making a concerted effort to interact with your audience, you can eventually see a higher search visibility across the board.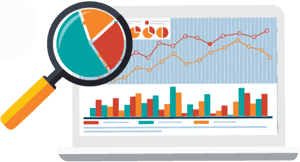 It really comes down to two things: knowing your buyers and sharing awesome content. Seems simple, right? I know this whole SEO and social media endeavor may feel hefty, but over time, you'll be thanking yourself for taking the time to make your social content count.
Looking to revamp your social media and don't know where to start? At HammockWeb, our social media team develops strategies built just for your brand and audience. Contact us TODAY to learn more about our services.